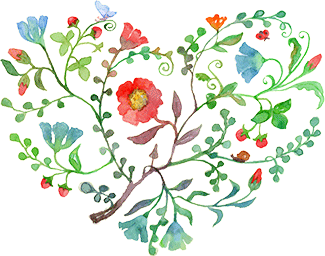 Weekend Retreat for Fertility offers women a focused practice and a friendly environment to support wellbeing, reduce stress and help create favorable circumstances to invite pregnancy, for both those planning to conceive naturally or with reproductive assistance.

This 3-day program will help you take a step back, to deeply nourish yourself through meditation and yoga, and to help begin the process of making space for a baby in your life – physically, energetically and emotionally.

Weekend Retreat for Fertility involves gentle yoga movements and breathing exercises that focus on building vitality and improving circulation to the body, particularly to the pelvis and belly. You will enjoy several guided deep meditative relaxations (iRest Yoga Nidra) that will help release deeper layers of tension and stress, and renew your sense of wellbeing. There will also be an exploration of the role of ritual, all of this to help you explore your own personal and authentic connection to the sacred in your fertility journey.

When pregnancy doesn't happen as soon as we expect, or we hear news of conditions that may reduce our 'chances', or we experience pregnancy loss, we can experience stress and emotions such as anxiety and depression, and they can often feel overwhelming.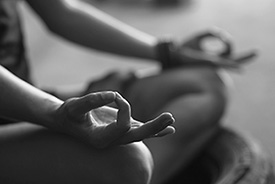 This stress is compounded by advice from loved ones and medical care practitioners to 'relax' and to control our stress in order to maximize our chances of conceiving – a task that can feel impossible in the moment.

To counter this kind of worry, this weekend retreat will empower you with effective practices and tools to manage your stress around conceiving – which is essential to your enjoyment of the journey, and to the creation of more favorable circumstances for pregnancy to happen.

Your exploration of supporting and enhancing fertility is a beautiful opportunity to cultivate your overall health and well-being, and to align your actions with the desires you hold for your life and this world. This retreat will give you specific ways and insights to navigate the uniqueness of your journey with grace and ease, to help you do all you can to invite pregnancy, and to cultivate inner peace, regardless of the final outcome.





Location
Private sessions are located in NDG and on the West Island.

Contact Clearlight for more information or to register, by email or by phone (514) 867-8671.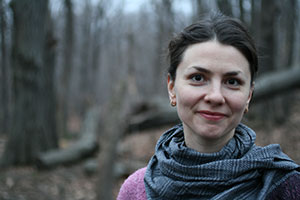 Clearlight Gerald, MA, E-RYT500, RPYT who will be leading this retreat, is a professional level certified Kripalu Yoga teacher, Pregnancy Yoga Teacher, and senior iRest Yoga Nidra Teacher, as well as a trained birth doula.

She has been teaching perinatal yoga for almost 20 years, and has guided several thousand women in their journeys into motherhood and beyond.

Clearlight also brings her personal insight and wisdom cultivated from her own experiences, including a fertility journey that spanned many years and included both natural and assisted efforts to become pregnant, pregnancy loss and finally a healthy pregnancy. Clearlight feels enormously privileged to now be a Mama of twin girls.

Clearlight is the founder and director of Yogaspace in Montreal, and currently teaches Fertility Yoga, Mindful Yoga, Yoga Nidra Meditation, Pregnancy Yoga, Childbirth Preparation for Couples and Mom & Baby Yoga




• Couples Workshop: Yoga for Pregnancy and Childbirth
• Yoga Fundamentals: Alignment Principles for a Safe Practice